Where fun is always in style
Red Carpet Day Retreats
Red Carpet Day (RCD) Retreats are four-day overnight retreats for teens with cancer to enjoy all-expense-paid "red carpet" treatment with friends that share the same battle. Not only do the teens enjoy VIP tours, limo rides, and posh hotels – their families take comfort in knowing their teen is in a safe environment, experiencing the independence that cancer often takes away. Retreats are held in Atlanta and in New Orleans each summer and are planned by high school students in the HoP Leadership Development Program.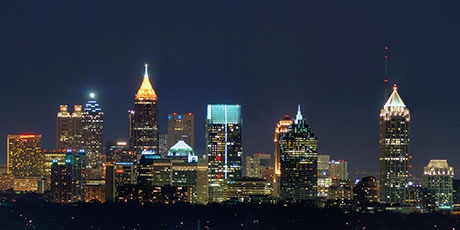 Atlanta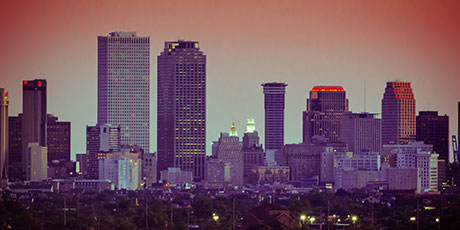 New Orleans
History
In June of 1997, 11-year old Savannah Solomon was diagnosed with cancer. With scans, surgeries and 10 months of chemo, cancer was a big struggle in her life – especially because it made it difficult for her to relate with her peers. Her Saturdays were not filled with slumber parties, and she even felt out of place at the cancer kid camp. In 1999 she attended a free week skiing in Aspen with other teens with cancer, courtesy of the Sunshine Kids. This was the first time she had felt like a regular kid in two years. She returned home and began thinking about how to bring that kind of fun to her hospital friends in Atlanta.
While she was planning a retreat for these friends, Savannah's cancer returned. She continued with her planning, and made several partnerships with local organizations. One of the most notable marks of support was through the newspaper. The Atlanta Journal- Constitution ran an article on her project, and the response from the community of Atlanta was overwhelming. Within a week of the article running, she received over $60,000 in donations. At the end of May 2002, thirty-six teenagers from GA, NC, SC, and TN came to Atlanta for a free weekend of fun and pampering – the first ever Red Carpet Day retreat. Participants returned home with stories of acceptance, luxury, and an overall comfort, and it was obvious the retreat had to continue.
After three successful events and a final relapse, Savannah wanted to expand nationally, and she founded Heart of Passion, and RCD was brought to Texas. After earning her Tulane MBA in 2010, Savannah loved all New Orleans had to offer and she knew that the experience and joy must be shared. So she brought RCD to New Orleans. To date, Heart of Passion has hosted 12 retreats in New Orleans, Atlanta and Dallas. Overall, nearly 200 teen volunteers have completed the leadership training and over 400 teens with cancer from eight states have participated in the retreats.